2023-11-13 Seminars for Pastors – Weakness
– brought to you by Pastors Renewal Ministry of First Light Care & SCCCA
Weakness: How to View and Respond to Our Weakness in a Way That Glorifies God
13/11
@
10:30 am
–
12:30 pm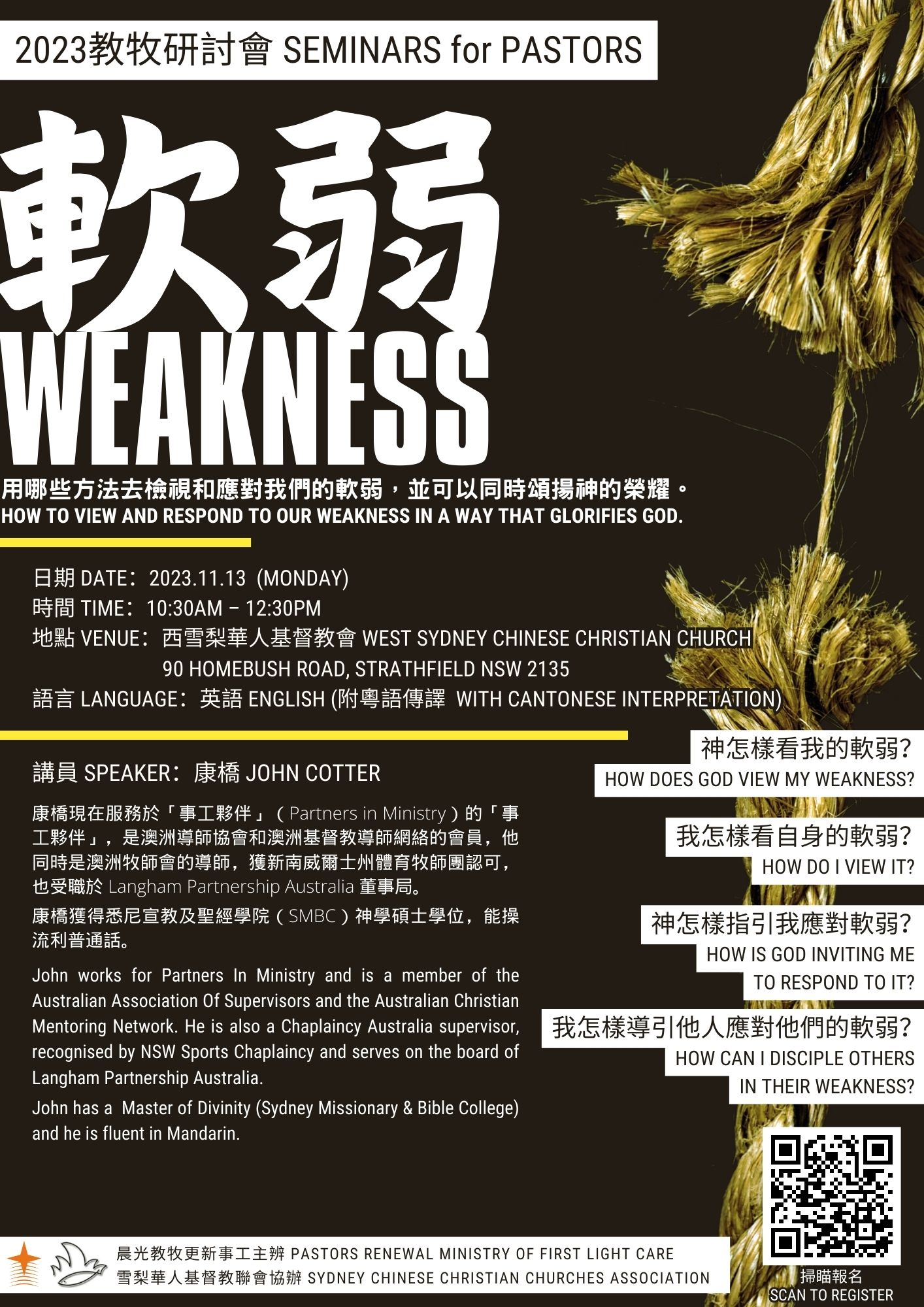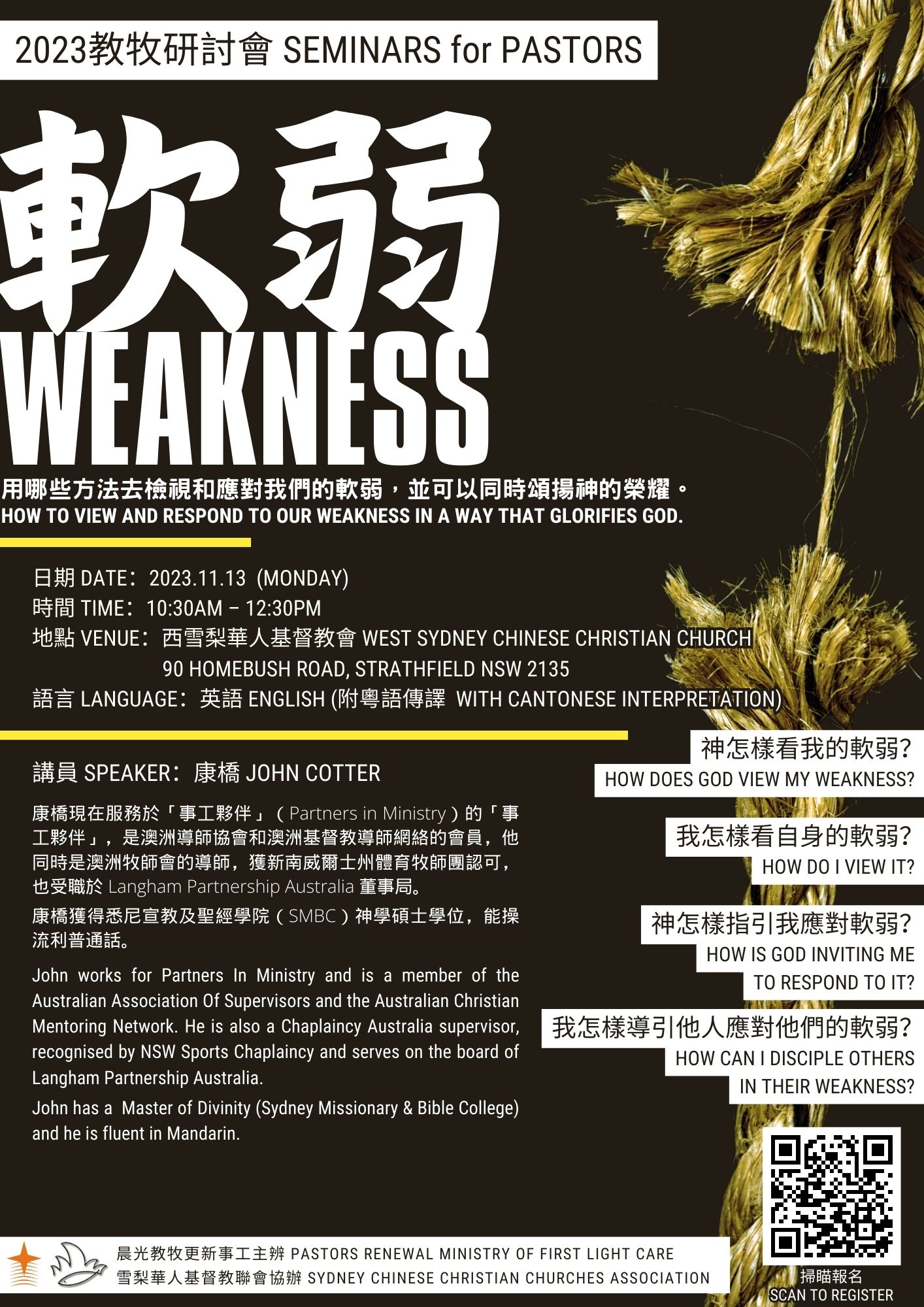 How does God view my weakness?
How do I view it?
How is God inviting me to respond to it?
How can I disciple others in their weakness?
This seminar is based on the idea that although weakness is a dominant theme of the Gospel and life in the Kingdom, we struggle to accept how weakness can be a blessing not a liability to hide, to overcome to ignore. We hear God say "My power is made perfect in weakness" but we find our weakness so hard to accept and value and trust God with. This is especially challenging for those in church leadership.
The seminar seeks to help pastors explore their attitude to being weak and how to maintain alignment with a Biblical perspective. It provides an opportunity to consider, discover and acknowledge our weaknesses (in a safe environment) and practically explore what God wants us to do with these weaknesses for his glory.
We will also seek to touch on issues of: Identifying the social pressure to avoid weakness. Attitudes towards seeing emotions as weakness. What vulnerability looks like. Confronting the shame of weakness. When weakness is not God's will. How our weakness can be a blessing for our churches. The fruit of leading with weakness.
Date: 13.11.2023 (Monday)
Time: 10:30am – 12:30pm
Venue: West Sydney Chinese Christian Church
    90 Homebush Road, Strathfield NSW 2135
Language: English (with Cantonese Interpretation)
Speaker: John Cotter (康橋)
To Register: https://forms.gle/ZB1WjKzcHwo2PkWMA
John works for Partners In Ministry: An organisation that equips and supports church leaders to better lead their churches in Christ's mission.
For the last 30 years John's work has focused on providing Christian leaders with the personal and professional support they need to serve long and well. Addressing this urgent need in practical ways is what has energised and directed his work for three decades.
Through long-term relationships across Australia and Asia, John has worked with thousands of leaders navigating how to serve effectively, sustainably, joyfully and faithfully out of a close relationship with God in challenging contexts.
John works for Partners In Ministry and is a member of the Australian Association Of Supervisors and the Australian Christian Mentoring Network. He is also a Chaplaincy Australia supervisor, recognised by NSW Sports Chaplaincy and serves on the board of Langham Partnership Australia.
John has a Master of Divinity (Sydney Missionary & Bible College) and he is fluent in Mandarin.