Thank You For Your Financial Support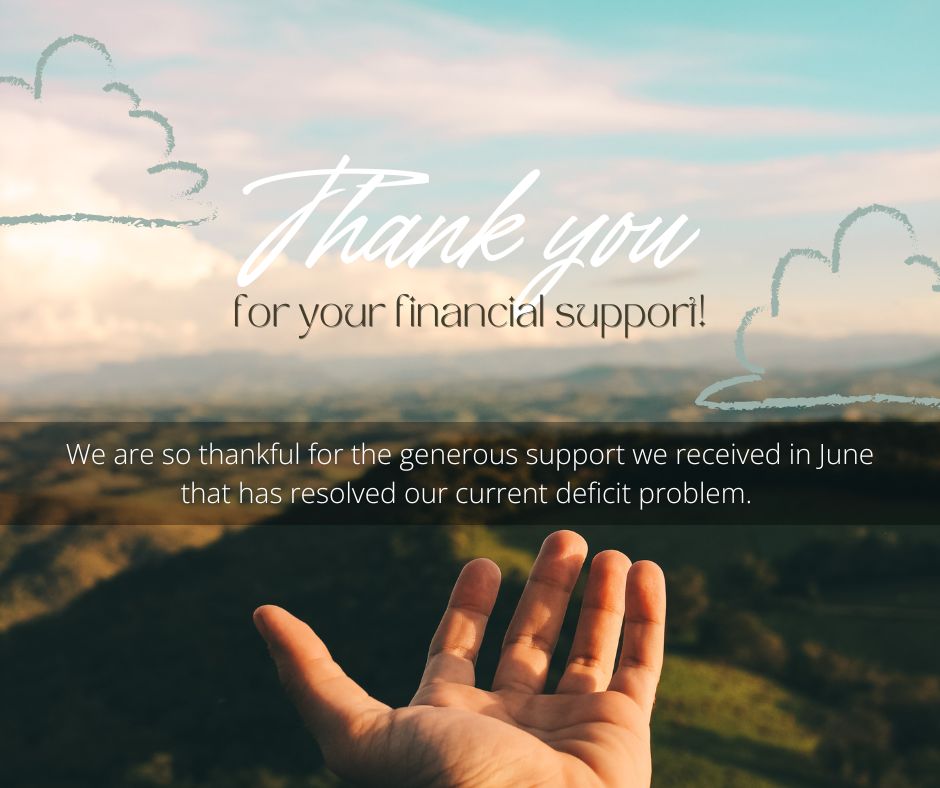 We are so thankful for the generous support we received in June that has resolved our current deficit problem.
We ask you to continue to remember and pray for our ongoing need for regular financial support throughout the year to sustain this service for the community, especially for the low-income families.
Please can you consider making a regular tax-deductible donation to help us by:
calling us on (02) 9211 9998 to make a donation using a credit card, or
visit our web page – Support Us, to make a donation via other payment methods.
Thank you for your prayer and support!