2023-06-09 The Why and How of Reading to Infants and Toddlers (0-3 yrs)
The Why and How of Reading to Infants and Toddlers (0-3 yrs)
09/06
@
9:00 下午
–
10:30 下午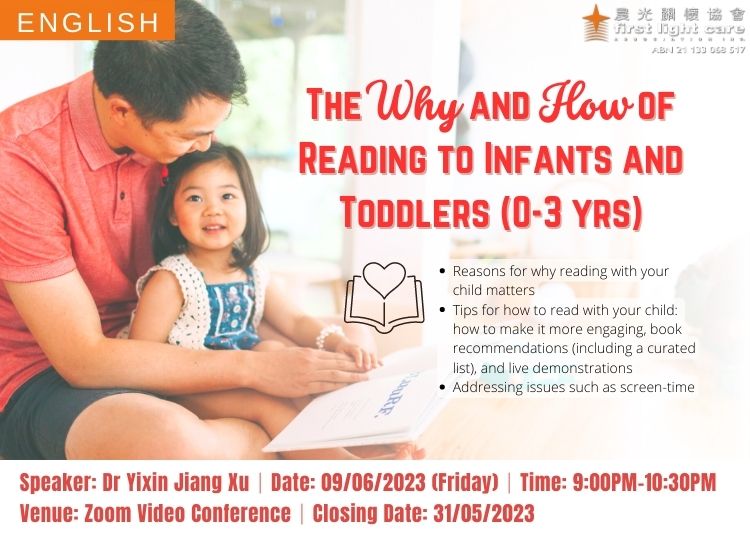 The focus of this webinar is on how to enjoy and nurture a love of reading with your young child, while at the same time, knowing the many benefits of reading with your child.
Reasons for why reading with your child matters
Tips for how to read with your child: how to make it more engaging, book recommendations (including a curated list), and live demonstrations
Addressing issues such as screen-time
Speaker: Dr Yixin Jiang Xu
Date: 9 June 2023 (Friday)
Time: 9pm – 10:30pm
Venue: Online (Zoom)
Deadline: 31/05/2023
Seats limited. Please fill in online booking form to register.
Free to attend. Donations appreciated.