2023-09-01 Understand and Support your Highly Sensitive Child
Understand and Support your Highly Sensitive Child
01/09
@
8:00 下午
–
9:00 下午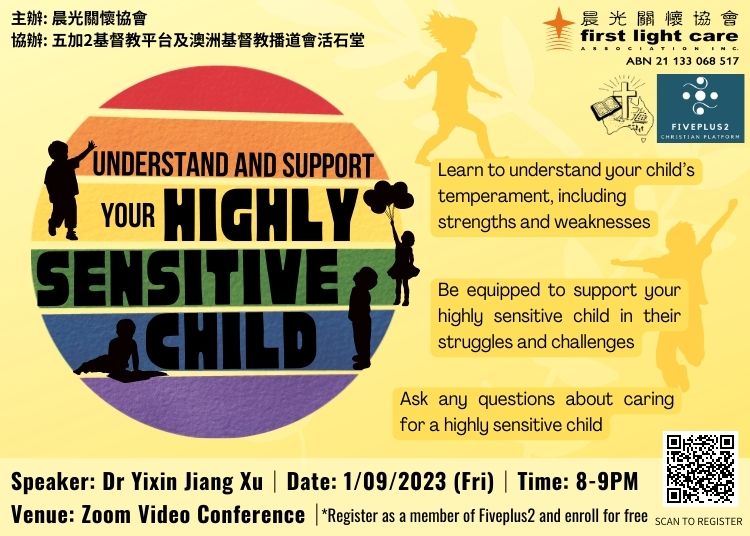 Highly sensitive children (HSC) often exhibit tendencies such as having intense emotions (including being more prone to meltdowns), sensitivity to sensory input (eg loud noise, different textures), being very observant, are easily overwhelmed, have difficulty sleeping (as infants, needed to be held often), and high levels of empathy. All this can often make parenting a HSC very exhausting.
Learn to understand your child's temperament, including strengths and weaknesses
Be equipped to support your highly sensitive child in their struggles and challenges
Ask any questions about caring for a highly sensitive child
Speaker: Dr Yixin Jiang Xu
Date: 1 September 2023 (Friday)
Time: 8-9pm
Venue: Online (Zoom)
*Register as a member of FivePlus2 and enrol for free.
Free to attend. Donations appreciated.